RSN organizes awareness-raising walkathon fundraiser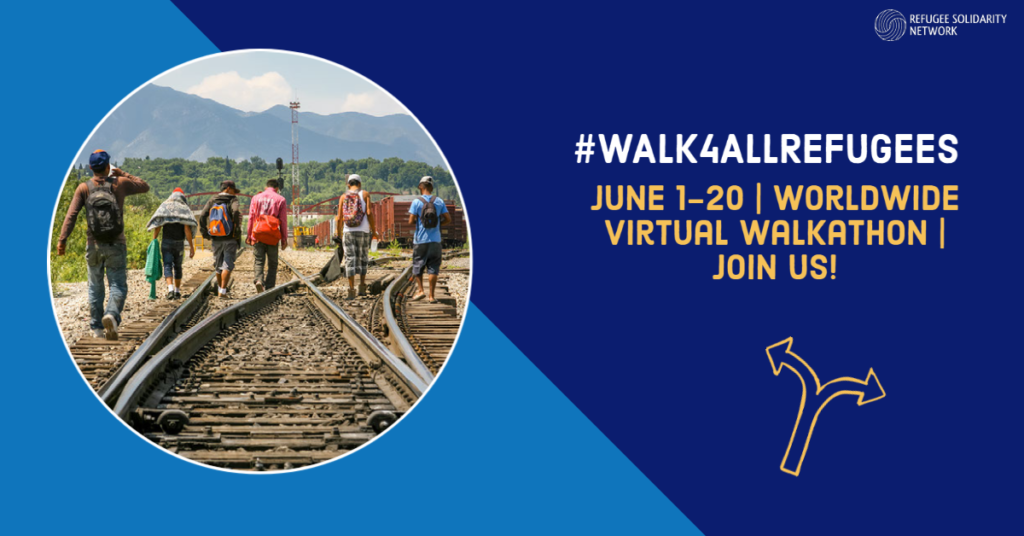 June 1, 2021
In June 2021, RSN launched its first annual walkathon fundraiser that began on June 1 and ended on June 20, on World Refugee Day.
Closely related to our Journey Map, the Walk For All Refugees challenge was organized with a dual purpose: to celebrate this very important day and raise awareness of the perilous journeys that refugees and forced migrants have taken from Central America to the U.S., Myanmar to Bangladesh, or Syria to Turkey. Throughout the event, we released educational information related to the journeys of refugees, asylum seekers, and forced migrants from these countries. 
Since it was a virtual event, everyone from all around the world was invited to Walk for All Refugees, to spread awareness of refugees' difficult journeys and support our efforts to ensure refugees are able to enjoy their human rights. We were very pleased to witness a high level of solidarity with refugees from every corner of the world. Our supporters dedicated a total of 3,571 miles for all refugees.