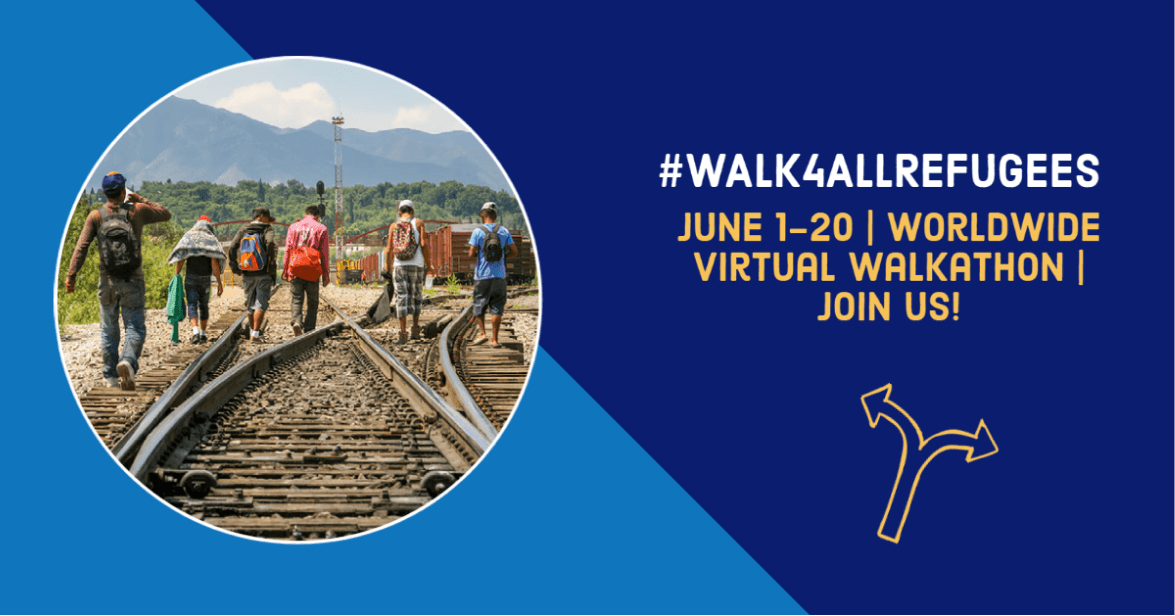 Date: June 1 - June 20, 2021 (World Refugee Day)
Registration ends on May 31, 2021 at 11:59pm ET.
Location: Virtual Event-Everywhere
Join us for our first walk-a-thon challenge!
Walk For All Refugees is a virtual distance-based challenge that aims to raise awareness of refugees' difficult journeys and funds to support Refugee Solidarity Network's mission to ensure refugees receive legal protection and are able to enjoy their human rights.
Refugees often travel by foot or boat for days, weeks, or even months. According to UNHCR, they travel approximately one billion miles every year to reach the first point of safety. In 2016, Syrian refugees traveled more than 150 miles to reach Turkey, while Rohingya refugees in Myanmar traveled approximately 50 miles to reach Bangladesh. Honduran migrants and asylum seekers travel 1,407 miles to Texas, USA.
By registering and promoting our challenge, you're spreading awareness of their difficult journey and joining a passionate global community of families and friends from around the world who are trying to help make a difference in the lives of refugees, particularly during the pandemic.
We need your help getting 250 participants to sign-up!
The Challenge:
The event will kick-off on Tuesday June 1st and end on Sunday June 20, 2021 (World Refugee Day) at 5pm ET. You are challenged to complete a distance of your choice anytime between these dates. You can walk, run, bike, hike, or canoe whenever you want and wherever you are. Simply lace up your sneakers and hit your local neighborhoods, tracks, parks or treadmill! Walk For All Refugees is open to everyone. This is a great opportunity for all of us to challenge each other to stay active, have fun, and raise awareness of the refugee journey, all while supporting our vital work. Every Sign-Up Counts. Every Action Counts.
Please be sure to observe all social distancing requirements. You have three weeks to complete this challenge at your own pace and convenience.
Registration:
Choose any of the distances below and rally your friends, family, neighbors, and co-workers (including your four-legged friends) to join the movement. Remind them to list your name as their referral in the registration form to become eligible for a special reward. Register between now and Friday May 14th at 11:59 ET to receive 10% off. Just use the code RefugeeJourney10 during checkout! The code applies to all routes.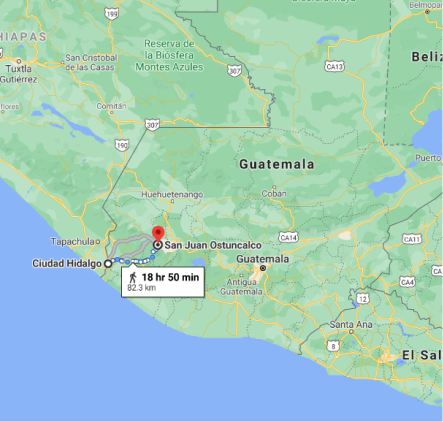 Central America Route
Long distance - 82km / 51 miles - $35
The distance between San Juan Ostuncalco, Guatemala and Ciudad Hidalgo, Chiapas, Mexico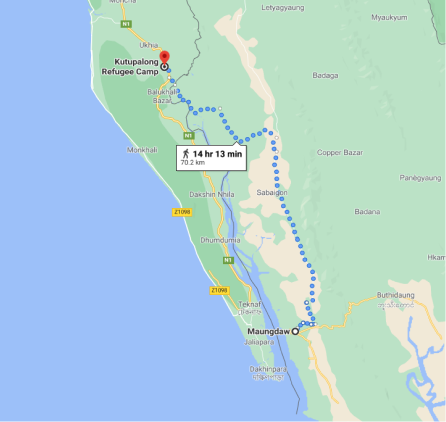 South Asia Route
Medium distance - 70km / 43 miles - $30
The distance between Maungdaw, Myanmar, and Kutupalong Refugee Camp, Bangladesh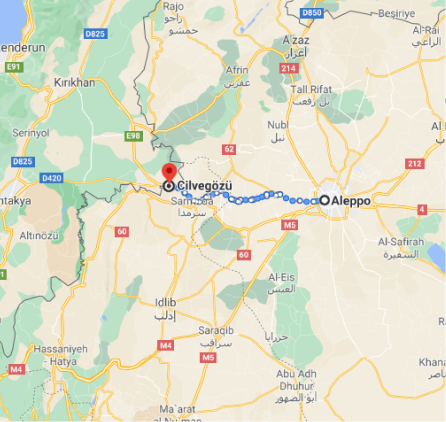 Middle East Route
Short distance - 51km / 32 miles - $25
The distance between Aleppo, Syria, and Hatay, Turkey
Throughout the challenge, we will be sharing more about the journeys that Central American, Syrian and the Rohingya refugees and asylum-seekers take. Follow our social media to stay informed and help us spread awareness!
Tracking Your Progress:
You can track your exercise using your smartwatch or phone's fitness/health app. Although not required, we encourage you to submit your final results on this form by 5pm on Sunday June 20th in order to become eligible for a reward.
Simple Steps to Participate:
Choose a distance that is a challenge for you. This could be 30, 40, 50 miles or more.
Once you've chosen your distance, sign up and invite friends to join you (register by May 14th to get %10 off).
Walk/ run between June 1-20. Whether you complete the full distance or just a few steps, you'll be helping to raise awareness and funds for refugee rights.
Share your photos and results on social media using #Walk4AllRefugees and tagging us @RefugeeSolidarityNetwork on Facebook and @refsolntwrk on Instagram so we can share your post!
Get rewarded: helping us protect refugee rights is an incredible reason to donate money. But we think you deserve something for your efforts as well. Whoever recruits the highest number of people to join the campaign will receive a $100 value gift. The first three people to complete each of the above distance challenges, will receive a unique Refugee Solidarity Network tote bag – 9 winners total! On Monday, June 21, 2021, we will be announcing the winners!
We can't wait to see pictures of you walking, hiking, or running!
Thank you for supporting us and standing in solidarity with refugees!
Frequently Asked Questions
How did you select the routes for your Walk-a-thon? 
One of the key purposes of this challenge is to raise awareness of the perilous journeys that refugees take in order to reach a safe destination. We provided the actual routes taken by some of the Syrian, Rohingya, and Central American forced migrants and asylum seekers. Although for others this journey takes much longer, we wanted to make it feasible for our participants so they can still experience in some way what it feels like to walk in the shoes of refugees. 
When I purchase a ticket, do I have to participate in the challenge?
Participation is NOT mandatory, you can simply purchase a ticket(s) and opt not to participate in the challenge. But we hope that you use this chance as an opportunity to challenge yourself to stay active. 
I really want to support your cause. Can I donate instead of purchasing tickets?
Absolutely! You can still support us by donating any amount by clicking here. Or, you can donate by purchasing a ticket ($25, $30, $35) by clicking the register button above.
Is completing the race distance mandatory? 
No, it is NOT. Whether you complete the full distance or just a few steps, you'll be helping us raise awareness and funds for refugee rights. For example, if you purchased a ticket to take the Central American route for $35, you do NOT have to complete the 51 miles. You can count that as your donation amount.
I'm not comfortable taking the challenge outside. Can I exercise at home? 
We hear your concerns and care for your safety. You can make the walk/run/bike anywhere – whether in your home, on a treadmill, or outside. Just track your miles while you're exercising between June 1 – 20.
Is there a limit to how many people I invite?
You can invite as many people as you wish. The more the merrier! In fact, you can earn a $100 value gift, if you recruit the most number of people! 
Sponsor