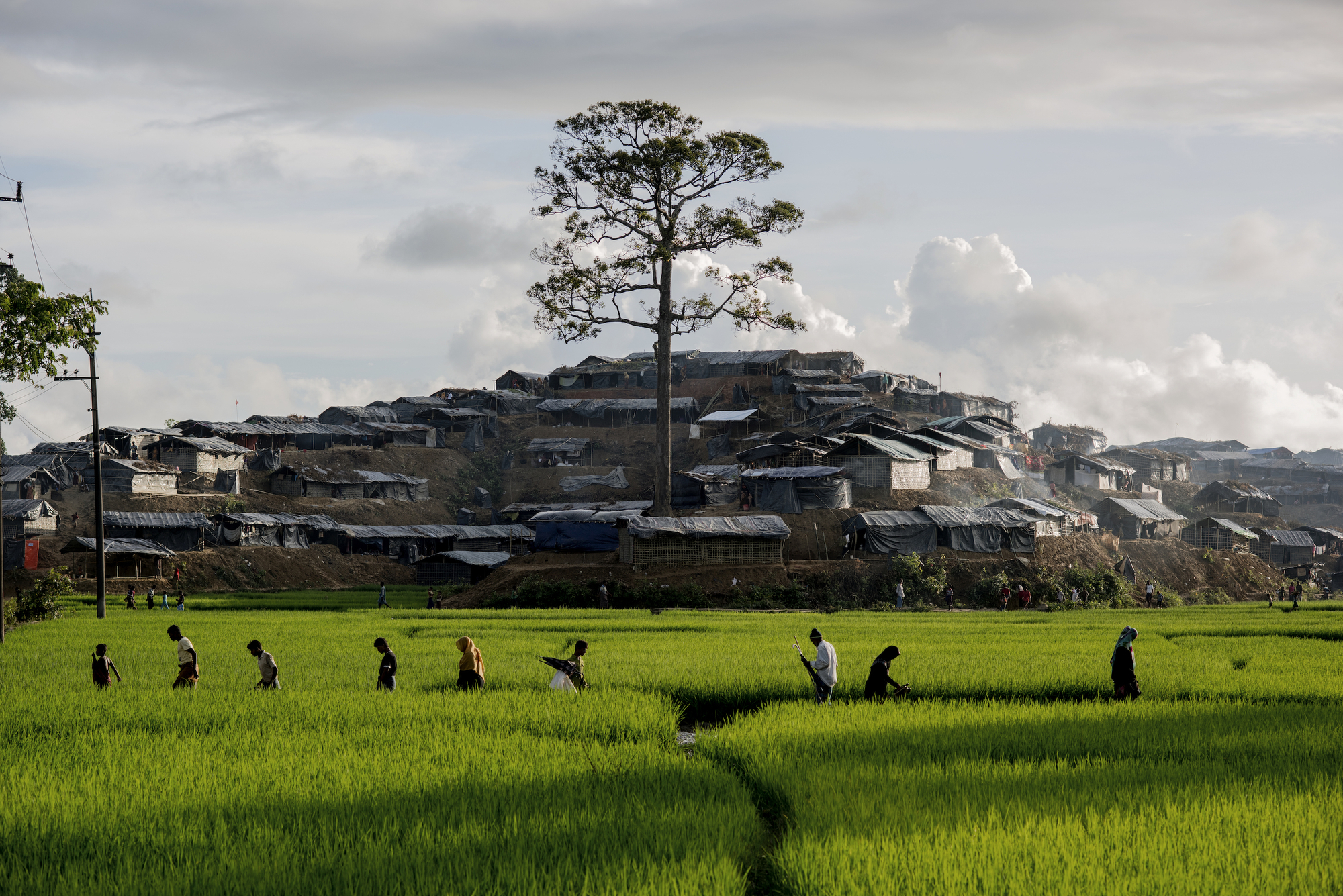 Capacity Development
Refugees fleeing conflict and atrocities at home commonly seek safety in neighboring countries. In fact, data shows that 85% of the world's refugees reside in developing countries, that very often limit the rights of newcomers out of fear that there are not enough resources to be shared with foreigners and in the hopes that by restricting rights, others will be dissuaded from seeking protection on the territory.
But such measures have not been found to inhibit arrivals as war and conflict persist. In fact, these host communities are increasingly becoming long-term or permanent homes for refugees, as borders are tightly controlled and third-country resettlement opportunities shrink.
Turkey hosts the largest refugee population in the world, with nearly 4 million individuals seeking protection there, while Bangladesh hosts upwards of 1 million.
In order to respond with maximum impact, RSN takes a unique approach to this complex, global challenge. RSN identifies advocates in host countries that have the best understanding of their respective settings and devises adaptable frameworks for collaborating with them.
By assisting in the development of national capacity, RSN helps expand programming to meet the long-term needs of refugees; fosters sustainable centers of expertise and advocacy; and helps ensure open dialogue among vibrant civil societies. In this way, RSN's approach recognizes the existing talents and expertise of local organizations and seeks to improve the lives of those affected by forced displacement as well as the communities where they seek safety.
Advancing Human Rights
Alongside our capacity development work with local advocates in refugee host countries, RSN acknowledges the need to engage policymakers and critical stakeholders on the subject of refugee rights. To that end, RSN carries out:
Research & Advocacy
RSN conducts research to help create evidence-based and comparative understanding for why respect for refugee rights provides a benefit to host countries.
At the national level, we promote strong and fair asylum systems, that include legal aid for refugees, thereby enabling host countries to efficiently grant legal status to those who qualify for protection under the law. At the international level, RSN advocates for more equitable responsibility-sharing among the global community and for rights-based initiatives to be included in aid and development efforts.
Awareness Raising
In addition to data and high-level advocacy, RSN also raises awareness of a wider audience about the experience of those uprooted from their homes and the obligations governments have in managing that migration from a human rights perspective. In order to garner support and develop programs that provide meaningful opportunities to refugees, it is important for the general public to understand the challenges refugees face and ultimately overcome. This is particularly important given the rise in anti-refugee sentiment in many countries around the world.
RSN aims to use various methods to share refugee stories both in host countries, and in countries further afield. Our community events and fundraisers also serve as moments to educate supporters about the issues refugees face. This work humanizes the refugee experience in the acknowledgment that refugee rights are human rights and human rights are universal.