RSN launches new section and video series on the Info Portal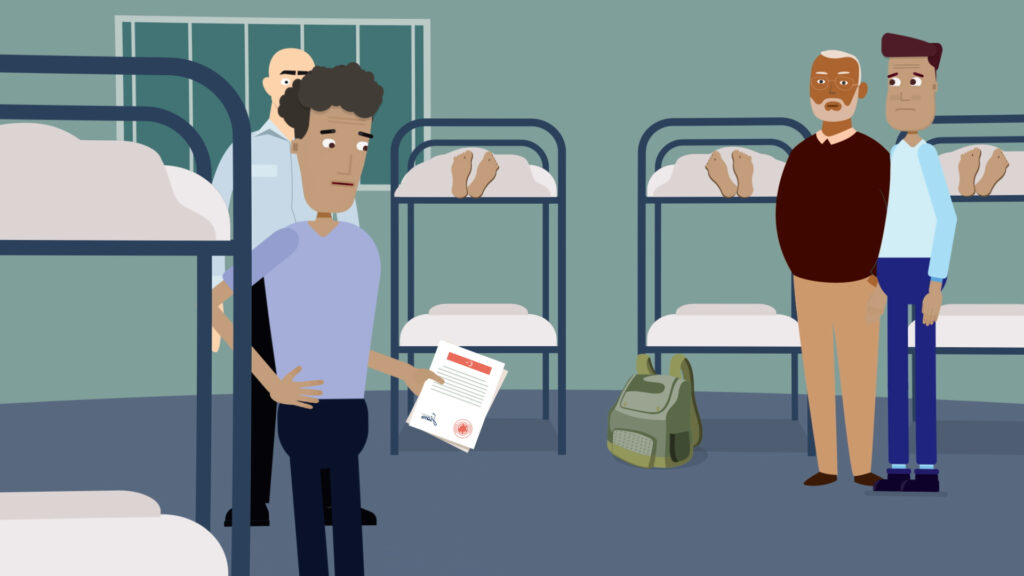 August 23, 2021
Refugees, asylum seekers, and other migrants are entitled to certain safeguards if held in detention or given a deportation order in Turkey. In August 2021, together with our long-standing partner Refugee Rights Turkey, we launched a new section along with a 6-part animated video series on Rights and Procedures for Persons in Administrative Detention on our joint Information Platform for Refugees in Turkey, now totaling 7 sections.
With the written content providing some of the most essential information related to rights in detention and deportation in the form of questions and answers, the accompanying animated videos cover many aspects related to detention and deportation, all available in Turkish, English, Arabic, and Farsi.
The topics covered include: who can be held under administrative detention; rights in detention; how to appeal an administrative detention order; how to apply for International Protection while under administrative detention; essential information related to after release from administrative detention; and what is deportation.