RSN & BLAST host event on World Refugee Day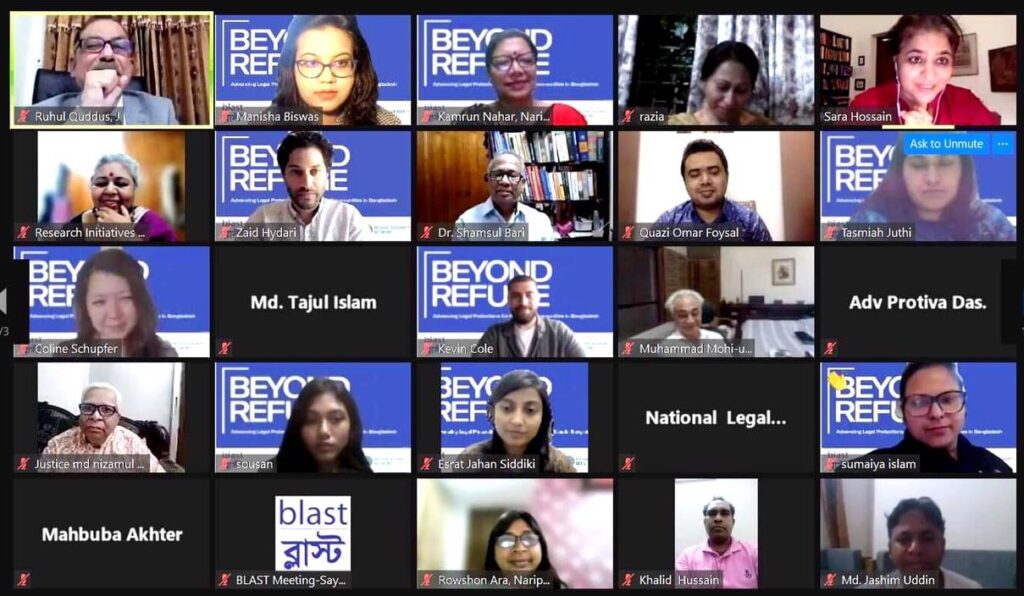 July 7, 2021
RSN co-hosted an online event around our joint publication with Bangladesh Legal Aid and Services Trust (BLAST) entitled "Beyond Refuge: Advancing Legal Protections for Rohingya Communities in Bangladesh" on World Refugee Day. The event, bringing together various actors including Bangladeshi civil society leaders and government officials, produced a lively discussion around potential future policy changes at the national level that can have a positive impact for Rohingya refugees. 
The panelists discussed key findings from this multi-year research project which identifies existing Bangladeshi laws that if applied progressively provide legal protection to non-citizens including Rohingya refugees.
The event highlighted how international commitments can play a positive role in encouraging reform and meeting the ends of the 1951 Refugee Convention, despite Bangladesh not being a signatory.  For example, an extension of legal aid to the Rohingya in Cox's Bazaar as of 2019 was driven by national law but also satisfies terms of the International Covenant on Civil and Political Rights (ICCPR) and the Refugee Convention.