Rohingya Refugee Awareness-Raising in NY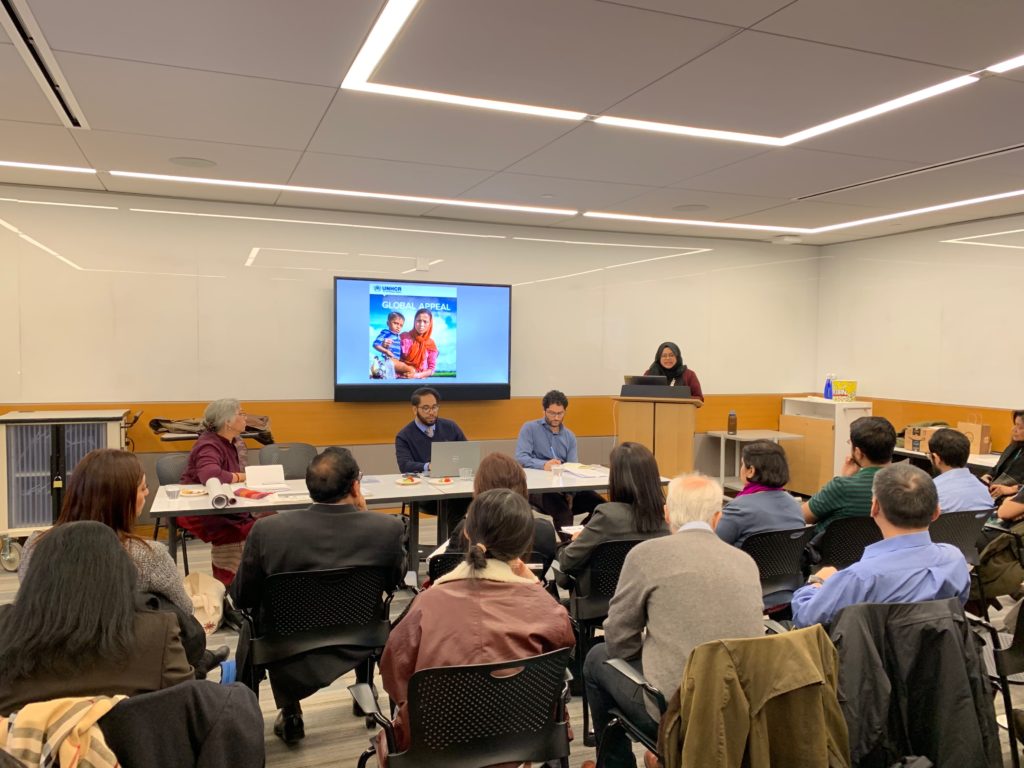 On Feb 12, RSN was honored to join an enlightening panel "Beyond the Crisis Narrative: Entangled Pasts and Possible Futures of Rohingya in Bangladesh and Burma" at New York University. Moderated by NYU's Dr. Dina Siddiqi, the panelists, including Shireen Huq (Founder, Naripokkho), Mabrur Ahmed and Rahima Begum (Co-Directors, Restless Beings), and Dr. David Ludden (Professor of History, NYU) and Zaid Hydari (Director, RSN) provided thought-provoking presentations and engaged in discussion with attendees. The panelists drew upon their respective areas of expertise to disentangle the myths and narratives around Rohingya identity, analyze the implications of Bangladesh hosting one of the world's largest refugee populations, and explore possibilities for moving forward to address these issues in the region and beyond, including through securing justice and accountability for the Rohingya. RSN's director, Zaid Hydari, presented on the international law elements of refugee protection and global trends, and how Bangladesh can improve conditions for Rohingya through improvements to law and policy.
This event was generously co-sponsored by South Asia NYU, the Council of American Overseas Research Centers (CAORC) , NYU's Global Liberal Studies, the American Institute of Bangladesh Studies (AIBS), and RSN.