Date: June 1 - June 20, 2022 (World Refugee Day)
Registration ends on June 10, 2022 at 11:59pm ET.
Location: Virtual Event-Everywhere
Join us for our second annual Walk For All Refugees fundraiser!
Walk for All Refugees is a virtual movement challenge aiming to express our solidarity with refugees around the world as they encounter extreme physical risks to reach safety. Refugee Solidarity Network works to ensure refugees have access to legal protection and are able to enjoy their human rights after making these difficult journeys. We are raising funds in support of refugees and are pleased to have our whole staff participate by walking #TogetherInSolidarity.
This year, the three chosen routes reflect the often dangerous terrain refugees traverse after being forcibly displaced by conflict, violence, and persecution. The Darién Gap is a vast and remote stretch of jungle between Colombia and Panama. Thousands of Haitian, Venezuelen, and South American migrants make the 67-mile trek on foot through intense heat and humidity, walking for ten days with no access to electricity, roads, or hospitals, all in the hopes of reaching the United States. According to the UNHCR, a record 133,000 crossed the Darién Gap in 2021 alone–braving venomous snakes, armed gangs, and dangerous river crossings. 
Since February of this year, thousands of families from Ukraine made the difficult decision to leave their homes for immediate safety in neighboring countries. UNHCR reports that Ukrainian refugees, 90% of whom are women and children, face dire threats of trafficking, gender-based violence, and freezing temperatures on their journeys to a border crossing. 
Pakistan hosts millions of Afghan refugees displaced by conflict, lack of security, and an escalating humanitarian crisis. A UNHCR survey of newly arriving refugees in Pakistan found that 75% are women and children, nearly all of whom need access to shelter, livelihoods, and food after the journey. 
We invite you to join the Walk for All Refugees and to share our challenge with your friends, families, and colleagues around the world! Together we will raise awareness of the challenges refugees face and of the ongoing efforts to protect their rights.
Thank you for your support!
The Challenge:
The event will kick-off on Wednesday, June 1st, and end on Monday, June 20th, 2022 (World Refugee Day) at 5 pm ET. You will choose a distance to complete anytime between these dates. You are encouraged to be creative in your movement and to reach your mileage goals through a patchwork of activities—whenever and wherever it works for you!
Walk For All Refugees is open to everyone. This is a great opportunity to engage your friends and families in a challenge to stay active and raise awareness.  While #TogetherInSolidarity, we can support RSN's vital work protecting the rights of refugees around the world.
You have three weeks to complete this challenge at your own pace and convenience. Please be considerate of your safety and the safety of others around you during your activities.
Registration:
Choose any of the distances below and rally your friends, family, neighbors, and co-workers to join the movement. Remind them to list your name as a referral in their registration form to become eligible for a special reward. Register before Friday, May 13th at 11:59 ET to receive 10% off. Just use the code Solidarity10 during checkout! The code applies to all routes. 
Afghanistan Route
Short distance - 77km / 48 miles - $25
The distance between Jalalabad, Afghanistan and Torkham, Pakistan.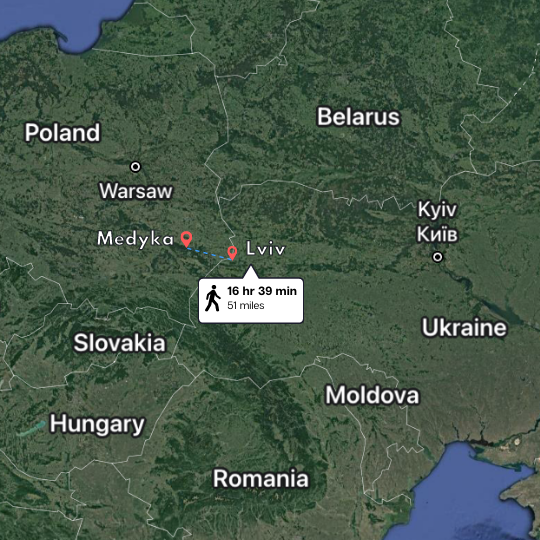 East Ukraine Route
Medium distance - 82km / 51 miles - $30
The distance between Lviv, Ukraine and Medyka, Poland.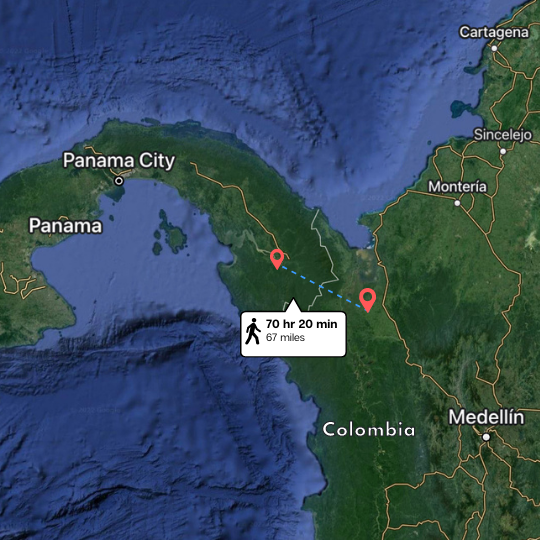 Darién Gap Route
Long distance - 107km / 67 miles - $35
The distance between entry towns in Colombia and Panama.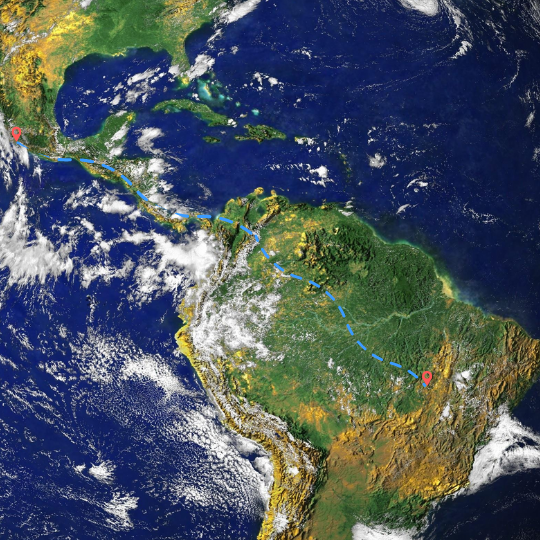 Set Your Own Miles!
0-100 miles
For those that would like to set their own mileage goals and donate an alternate amount! Thank you for your support of RSN and refugee rights.
Throughout the challenge, we will be sharing more about the journeys that Afghan, Haitian, Venezuelan, Ukrainian, and other refugees and asylum-seekers take. Follow our social media to stay informed and help us spread awareness!
Tracking your progress:
You can track your exercise using your fitness app of choice or simply jot it using pen and paper! Although not required, we encourage you to submit your final results on this form by 5pm ET on Monday, June 20th in order to become eligible for a prize.
Simple Steps to Participate:
Choose a distance you consider a challenge! This could be 48, 51, 67 miles, or more!
After choosing a distance, sign up and invite friends to join you (register by May 13th to get 10% off with code Solidarity10).
Walk /run / hike / bike / swim / row between June 1st-20th. Whether you complete the full distance or just a few steps, you'll help raise awareness and funds for refugee rights.
Share your photos and results on social media using #Walk4AllRefugees or #TogetherInSolidarity and tag us @RefugeeSolidarityNetwork on Facebook and @refsolntwrk on Instagram, and we'll share your post!
Get recognized for your efforts: helping protect refugee rights is an incredible reason to donate. Whoever recruits the highest number of participants will receive a $50 value gift. The first three people to complete each of the above distance challenges, will receive unique Refugee Solidarity Network tote bag. On Wednesday, June 22nd, 2022, 9 winners will be announced!
We can't wait to see pictures of you enjoying your favorite activities while raising awareness in solidarity with refugees.
Thank you for supporting us and standing in solidarity with refugees!
Frequently Asked Questions
How were routes for the Walkathon selected?
One key purpose of this challenge is to raise awareness of the perilous journeys refugees take to reach a safe destination. We provided segments of actual routes taken by some Afghan, Haitian, Venezuelan, and Ukrainian forced migrants and asylum seekers. Although for others this journey takes much longer, we want to make it feasible for our participants to experience in some way what it feels like to walk in the shoes of refugees.
When I purchase a ticket, do I have to participate in the challenge?
Participation is NOT mandatory. You can simply purchase a ticket(s) and opt not to participate in the challenge. However, we hope you find the experience personally valuable. This is an opportunity to walk in solidarity with those escaping conflict and hardships.
I really want to support your cause. Can I donate instead of purchasing tickets?
Absolutely! You can still support us by clicking here and donating any amount. Or, you can donate by purchasing a ticket ($25, $30, $35). Just click the Register button above.
Is completing the race distance mandatory? 
No, it is NOT. Whether you complete the full distance or just a few steps, you'll be helping us raise awareness and funds for refugee rights. For example, if you purchased a ticket to take the Afghanistan route for $25, you do NOT have to complete the 48 miles. You can count that as your donation amount.
I don't have a lot of time. What kinds of activities do you recommend?
We know it isn't feasible for all participants to consistently reach daily mileage goals. Choose a reasonable distance and an activity you enjoy – biking, jogging, kayaking – and do it anywhere you wish! If possible, incorporate the activity into your commute. For an added challenge, bring your kids or pets along or consider adding weights. Just track your miles and have fun!
Is there a limit to how many people I invite?
You can invite as many people as you wish. In fact, you can earn a $50 value gift card if you recruit the greatest number of people! We also recommend doing the activities with a buddy – it's safer and more fun.
Can I just go to the gym? 

Exercising at the gym counts toward your miles! Please be mindful of local health regulations.